Mar. 26, 2022
UV printer or the Flatbed printers as it is commonly called is the most revolutionary product of its segment. In case you want to add on to a new printer and stop outsourcing the work that you have been doing, or if you want to add on to the product variation, or if the old printer and technology have to be replaced, buying a UV printer is quintessential to growth and development.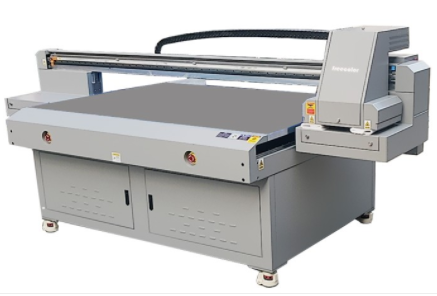 1. Pricing and Buying Policy
Buying a UV printer means investing large amounts of money. You have to understand that higher costs don't necessarily mean a better version and secondly, there may be price fluctuations. As a buyer, you have to research with printer providers for the best quality and deals for the model you like. Even after buying a printer, there will be maintenance charges and additional expenses like ink, media and other consumables which too have to be considered. Financial planning is the root of the business management and you need to decide if you want to lease it or buy. Outweigh the costs involved in both and then go ahead.
2. Purpose
Obsolete technology or start printing within the unit instead of outsourcing. If you are simply replacing, prefer buying the same brand if it has been reliable enough or maybe you can opt to switch to a more reliable brand. You will have to study the software program that each model requires and then decide what is better for a smooth workflow.
3. Physical Space
If you are buying a roll-to-roll printer, a door width of 2.5 m would be appropriate. However, if you intend to buy a combo belt printer or flatbed printer, you need to be sure of a bigger entrance. Even in the routine daily workflow, the UV printer would need almost two meters at the front and back each for smooth operation.
>> Shop for Freecolor UV printers here
4. The Environment
The flatbed printers demand a completely dust-free environment so that nozzle heads aren't clogged. If it is installed in an open environment, it must be taken to keep the printer head dust-free. Also, the static electricity can destroy the printer's electronics as well as print heads. Make to place anti-static flooring or carpeting before buying a UV printer.
5. After-Sale services and Credibility
This is the most significant factor as an investment is never a one-time interaction. Long run partnerships and credibility develop if the service provider is available from the stages of installation, aiding in operation and training initiatives to the point when there is a technical default and providing after-sale services. Freecolor has made a credible name in being the best service provider in terms of after-sale services.
Key Take-away
The printer has to be environment-friendly in times to come. The UV printer emits relatively lesser VOC (volatile organic compounds) and is environmentally safe to install. The investment in a flatbed printer is significant and has to be considered wisely. Freecolor is the most reliable and best service provider in UV printers in China. They are the leading manufacturers of UV flatbed printers in China.
For any doubt or query, contact us and expect a prompt reply.