Jun. 10, 2022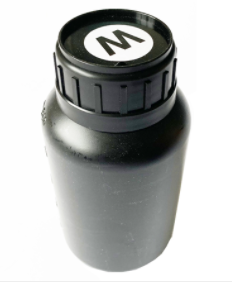 In this blog, we will go more in depth about UV inks. What are some of the advantages and disadvantages of it? Read on to learn more about this fascinating type of printer ink that has been greatly gaining in popularity.
The Advantages of UV Inks
The numerous advantages of UV inks include the following:
ㆍThe total volume of ink is used, and this can greatly reduce the overall cost of printing.
ㆍTheir opacity is good: The print job remains clean and clear on the page, and easy to read.
ㆍThey are smearing resistant: Resistance to smearing is another advantage of UV ink, as regular ink might smear and look unsightly and unprofessional.
ㆍThey have sharp contrast: Contrast is another tremendous aid to readability.
ㆍA pleasant gloss: A pleasant high gloss is both aesthetically beneficial and easy to maintain with this ink.
ㆍIt maintains consistency of print: The print job of the whole run will look the same without fading.
ㆍIt saves a great deal of time, money, and environmental waste by reducing need for constant cleaning.
ㆍGood light fastness is another advantage. UV inks can catch and reflect light, which also helps boost readability.
ㆍEnvironmental friendliness is another perk of UV inks.
Now that green printing is becoming a bigger issue in the printing industry, you should see what ultraviolet (UV) technology is doing.
UV allows green printers to use ink without toxins, unlike solvent-based ink. Because there are no solvents, UV inks can be successfully applied to both flexible and hard surfaces. As a result, more equipment manufacturers are introducing inkjet printers that use UV inks. Finally, because they're UV inks, they're actually weather resistant, which makes them ideal for long term outdoor use, unlike some vinyls and laminates.

With UV printing, you don't have to mess with release liners, solvents, and lamination. Most traditional solvent-based inks have 60 – 70 percent solvents, which contain VOC toxins that have to evaporate off. In other words, 60 – 70 percent of the ink is being "wasted" in the printing process. Needless to say, having these solvents evaporating into the air isn't good for your employees or the environment.

UV inks are environmentally friendly, because unlike solvent-based inks, 100 percent of the ink is used. UV ink is a two-part acrylic epoxy, the A part is the ink itself with recepters to be activated by the B part which is UV light. The UV rays from a light source quickly activate and start a cure process to harden the ink, rather than bieng evaporated like solvent based ink. UV ink is an instant cure (dry) process, which means no dry time, that means no wasted time. Some forget about that resource.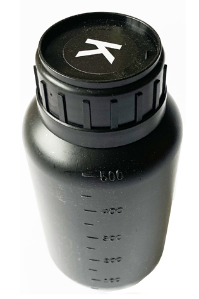 The Disadvantages of UV Inks
The disadvantages of UV inks are also numerous:
ㆍUV inks don't dry without being cured first.
ㆍSpills are difficult to clean up. If any workers step in the spilled ink, it will stay stuck to them, and they may unknowingly track the ink across different rooms.
ㆍThe initial startup costs to begin using UV inks are higher.
ㆍMultiple anilox rolls are needed to fix colors
ㆍOperators need to remember to avoid direct skin contact. UV inks are known to cause skin irritation. In some cases, people may even have allergic reactions they don't know about until they come into contact with said ink.
What is the difference between conventional printing and UV printing?
You can be forgiven if you have not heard of digital UV Printing. It is a new technology that many printers and manufacturers are beginning to provide as there are a number of advantages for the printer company as well as the end customer. The printing process is very similar between conventional and UV printing; the key difference comes in the inks and the drying process involved between the two.
Conventional offset printing use solvent inks – though they are not the greenest option because they evaporate into the air, releasing VOCs (Volatile Organic Compounds). Because of these, spray powders are often used to help the drying process, this in turn can dilute the original colour leaving a dull appearance. As conventional inks are absorbed into the paper, the downside is that they cannot be used on other materials such as foils, plastics or acrylics.
UV inks work very differently to the conventional paper ink. Rather than being absorbed, the UV inks dry through a photo mechanical process. The ink is exposed to an Ultraviolet light as it is printed which instantly turns the liquid in to a dry state. This process leaves for very little solvent evaporation and almost no absorption of ink on the paper. So what does this mean? It means that you can print on virtually any type of surface and material! That's a big advantage in itself!
Because UV dries on contact, they don't smudge or smear. The best part is that unlike conventional printing, you do not have to wait days for the job to dry!
Freecolor Is Your Premier Printing Equipment Supplier
Freecolor is global leader in direct-to-substrate, light industrial inkjet printing equipment with its main office in Shanghai,China Known as "Easy print" Freecolor has developed the exciting ability to print on a wide variety of substrates such as wood, metals, plastics, glass, ceramics, stone, vinyl, rubber and even curved products using simple inkjet technology. Freecolor research and development teams overcame challenges of ink adhesion, vibrancy and progressed from adding pre- and post-treatments on our proprietary oil based solvent inks, to eco-solvent inks which require no pre-treatment at all!
Our newest advancement harnesses the power of UV-LED printing technology, broadening even further customization capability. If you'd like to order equipment or services, visit our Contact Page.
In these blogs, we will go more in depth about UV inks:
Why The Ink Of Uv Printer Is Cmyk Four Primary Colors