Mar. 11, 2022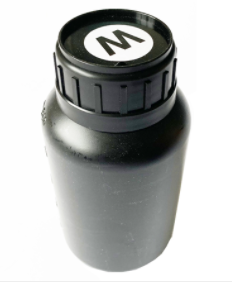 In this blog, we will go more in depth about UV inks. What are some of the advantages and disadvantages of it? Read on to learn more about this fascinating type of printer ink that has been greatly gaining in popularity.
The Advantages of UV Inks
The numerous advantages of UV inks include the following:
The total volume of ink is used, and this can greatly reduce the overall cost of printing.

Environmental friendliness is another perk of UV inks.

Their opacity is good: The print job remains clean and clear on the page, and easy to read.

They are smearing resistant: Resistance to smearing is another advantage of UV ink, as regular ink might smear and look unsightly and unprofessional.

They have sharp contrast: Contrast is another tremendous aid to readability.

A pleasant gloss: A pleasant high gloss is both aesthetically beneficial and easy to maintain with this ink.

It maintains consistency of print: The print job of the whole run will look the same without fading.

It saves a great deal of time, money, and environmental waste by reducing need for constant cleaning.

Good light fastness is another advantage. UV inks can catch and reflect light, which also helps boost readability.
The Disadvantages of UV Inks
The disadvantages of UV inks are also numerous:
UV inks don't dry without being cured first.

Spills are difficult to clean up. If any workers step in the spilled ink, it will stay stuck to them, and they may unknowingly track the ink across different rooms.

The initial startup costs to begin using UV inks is higher.

Multiple anilox rolls are needed to fix colors

Operators need to remember to avoid direct skin contact. UV inks are known to cause skin irritation. In some cases, people may even have allergic reactions they don't know about until they come into contact with said ink.
Freecolor Is Your Premier Printing Equipment Supplier
Freecolor is global leader in direct-to-substrate, light industrial inkjet printing equipment with its main office in Shanghai,China Known as "Easy print "Freecolor has developed the exciting ability to print on a wide variety of substrates such as wood, metals, plastics, glass, ceramics, stone, vinyl, rubber and even curved products using simple inkjet technology. Freecolor research and development teams overcame challenges of ink adhesion, vibrancy and progressed from adding pre- and post-treatments on our proprietary oil based solvent inks, to eco-solvent inks which require no pre-treatment at all!
Our newest advancement harnesses the power of UV-LED printing technology, broadening even further customization capability. If you'd like to order equipment or services, visit our Contact Page.
In these blogs, we will go more in depth about UV inks:
Why The Ink Of Uv Printer Is Cmyk Four Primary Colors